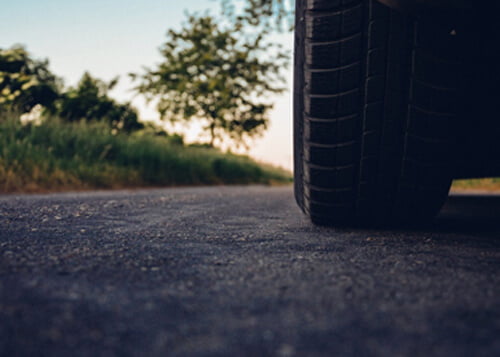 AutoWorks Inc. is a family-owned automotive shop in Winkler, MB. Managed and operated by Kevin and Kailey Thiessen, AutoWorks provides quality servicing to your vehicle. From tires and oil changes to maintenance, repairs and detailing, the AutoWorks team will help keep your vehicle running and feeling like new.
Kevin Thiessen

- Owner, Head Mechanic

Kevin Thiessen is a Red Seal Automotive Technician. He completed his certification in 2009 from Red River College in Winnipeg, MB. Since then, he has worked at various independent service shops and dealerships that have provided invaluable knowledge and experience. Kevin has also spent time as an Assistant Manager of an automotive shop in Regina, SK.

For Kevin, running an automotive shop is about more than offering repairs. It includes identifying current issues and helping you plan and prioritize any upcoming maintenance and repair needs.

Winkler has been Kevin's home since he was born. After living in Regina for a brief period, he found his now-wife Kailey and built his family roots deeply in Winkler. They now enjoy the family life with their Boston Terrier/Pug dog Juno and counting down the days to bring their first child into the world. Family is the heart of AutoWorks, including your furry friends. Bring your dog down for a complimentary treat and Puppucinio!
Kailey Thiessen

– Owner

Kailey Thiessen is the co-owner of AutoWorks. She is originally from Saskatchewan before settling down in Winkler, MB. with Kevin, Juno and a soon-to-arrive baby. Kailey goes to where she's needed in the shop and helps with many behind-the-scenes tasks. You'll often see her greeting customers at the front desk and eventually stopping by for a visit with their baby.

Kailey also is the owner of Aura Studio that provides group fitness classes to the Pembina Valley. She became a certified barre instructor after graduating from the University of Regina with her degrees in Journalism and Religious Studies.
Jason Dennis

– Detail Manager

Jason Dennis is the Detail Manager at AutoWorks Inc. He's worked at various dealerships in Winnipeg, including running the detail department at Birchwood Hyundai and Rebirth Automotive Detail. Add in his experience as a Service Advisor at Murray Jeep Ram, Jason is a vital team member that will provide top-quality service.

Jason is very passionate about vehicles from top to bottom. He takes pride in his work from the moment he takes over detailing the car, to handing a beautiful car over to the owner.

Born and raised in Winnipeg, Jason has his family roots in the heart of Manitoba. Being a father to his four-year-old daughter and almost 6-year-old son is the highlight of his life. When he's not spending time with the people he loves, you'll likely find him enjoying a cruise around town.

Experience Jason's quality work and uplifting personality the next time your vehicle is in the care of the AutoWorks team.